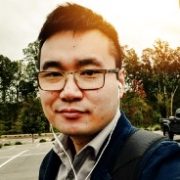 A creative, motivated and enthusiastic technology dreamer, automation developer, software engineer with years of experience in software development and software QA engineering.
My life goal is to continuously expand my knowledge and to become a technology innovator, a master of my passion.
My continuous belief of:
Life is a continuous process of improving and growing physically, mentally and intellectually, without such life is meaningless
I drink black coffee,
I code,
I train 5 days a week.
To learn more about me, please visit my homepage.